What do you want to experience in Japan?
Features
Winter Tours
SATOYAMA SNOWSHOEING
How to visit Hida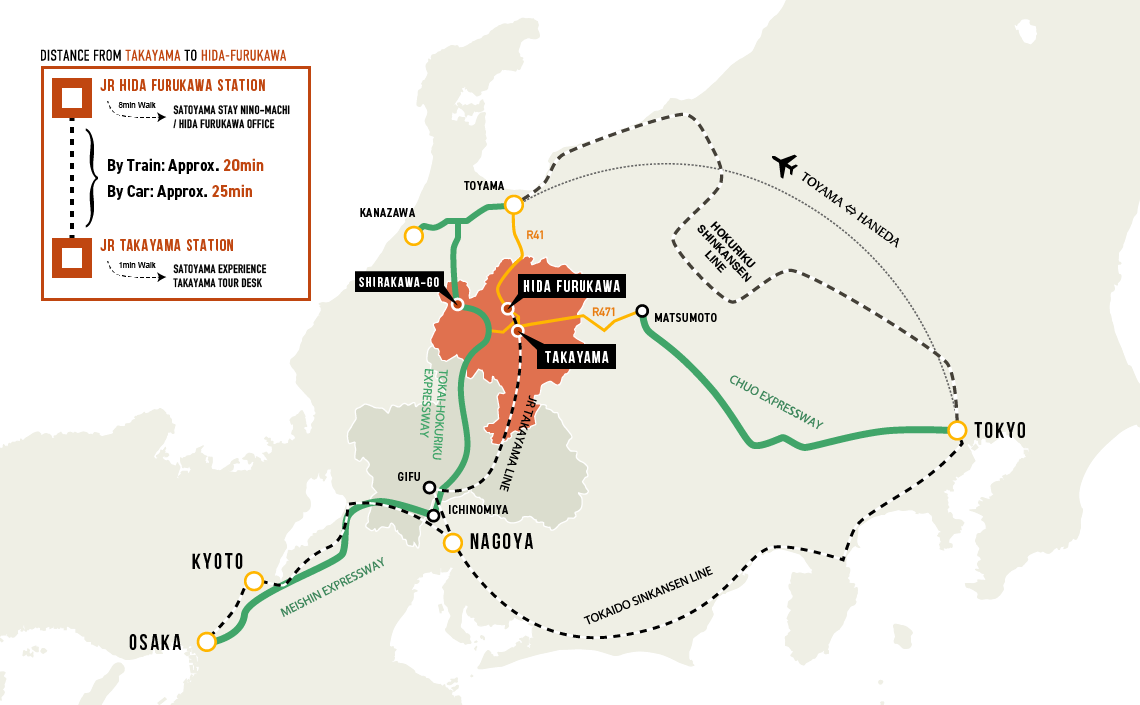 SATOYAMA EXPERIENCE Main Office
8-11, Ninomachi, Furukawacho, Hida, Gifu, Japan
Hida-Furukawa OFFICE (SATOYAMA STAY NINO-MACHI 1F)
11-32 Ninomachi, Furukawa-cho, Hida-shi
i-cafe Takayama TOUR Desk
*Takayama Tour desk has been closed since iCafe TAKAYAMA is temporarily closed.
We provide tourist advice and tour information at iCafe Takayama. Please feel free to visit us.
We aim to promote sustainable tourism. We would appreciate it if you could use public transportation. Your choice would help CO2 emission reduction. Thank you for your consideration.
SATOYAMA STAY
SATOYAMA STAY NINOMACHI
11-32 Ninomachi, Furukawacho, Hida, Gifu, Japan
SATOYAMA STAY TONOMACHI
7-21 Tonomachi, Furukawacho, Hida, Gifu, Japan