Tanekura Inn
Stay in a small village, surrounded by nature's riches
What's New
Dear Customers
Tanekura Inn has been closed during the winter due to the snow condition. We will announce you here when it is available after the latter half of March, although it depends on the weather condition.
After April, reservation will not be accepted here because we will be no longer the operating company. Thank you for your understanding.
About Tanekura Village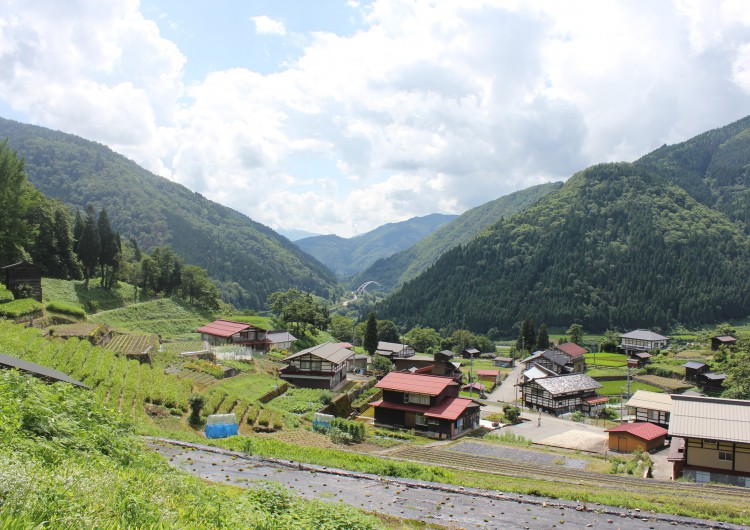 After you go up the incline of the hill, you will find this small village named "Tanekura" where wooden storehouses and old Japanese houses are dotted in beautiful nature. The wooden storehouses called "Itakura" used to use for storing grain for a year and have more number than houses there. Itakura has pretty long history and one of the oldest one was built 260 years ago. Houses in the village have old history as well and also unique shape that is different from houses in other area.
People in this village have lived with nature surrounding the area like grinding soba(buckwheat) by using water power and making charcoals with the handmade oven. Their lives were with agriculture and forestry. There are now 8 families, around 20people in this small village but the customs and cultures are handed down from their ancients strongly.
Listening the sound of crickets, watching the bright stars in the sky and taking a deep breath in the fresh air would be highlights of your trip.
We hope that you enjoy staying this cozy and relaxing village.
About Inn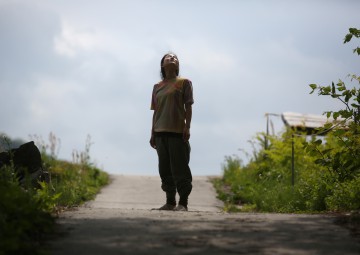 Our Mission
We have a strong passion to introduce our beautiful SATOYAMA area to people from local and abroad.
Tanekura is one of the most beautiful villages in the area but shrinking population is getting a serious problem to keep this village and nature. Therefore we have decided to gather people here and want them to know how amazing this place is.
You will enjoy the views of this village changing by each season, the real darkness without streetlights and the sounds of nature. Or, chatting with locals to get to know their life here and having dishes made by ingredients that they make. Those things used to be parts of our lives but we forget them in busy life.
The experience you will have in this village reminds you how to enjoy having "nothing" with you. Our mission is making your stay in this village more special and unforgettable.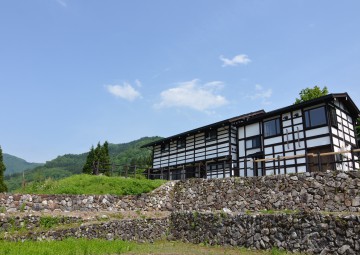 About Tanekura Inn
The former building of Tanekura Inn. was in Nagasore area and was an old Japanese houses that has more than 100years history. The building was moved and renovated for an accommodation but you can still feel the warmth of the wooden Japanese old house.
As the location is surrounding by mountains on every side, you may have a small friend who has 6 legs from the outside in your room or the greetings from birds in the early morning may wake you up.
There is no convenience store or grocery store in the village and no TV or room delivering at Tanekura Inn. so those who live in modern society may feel inconvenient.
However, it is a great chance to look back the old days and notice how grateful it was. We hope you to stay away from the daily life and have a special experience with Tanekura Inn.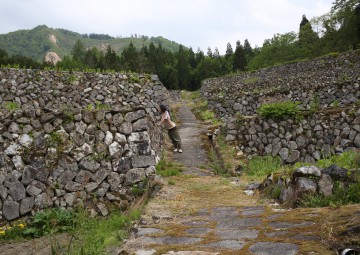 Things TO do
in Tanekura
The village is really tiny so you can get to know about the area just walking around in a short time. Since here is a non-touristy place, interesting things are hidden here and there.
That is great idea to take a stroll in the village slowly and talk with locals or take photos of the pretty nature.
Chilling out at the veranda with pleasant wind or staying in your room to concentrate on your work is also one of the ways to enjoy your stay in Tanekura.
There are a lot of possibilities in this village. If you want to get some idea to make your stay more meaningful, please don't hesitate to ask us!
Facilities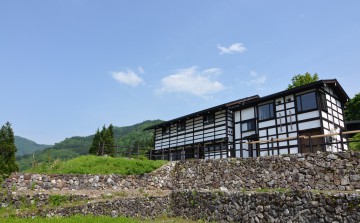 Main Building
Our Tanekura Inn. is renovated from old Japanese house with 100 years history. This house was built with the traditional method of construction in Hida and you will be fascinated by skillful and beautiful work of craftsmen.
Enjoy spending your own time at this old Japanese house while chilling out at the wooden veranda or tasting seasonable flavors from the local. Bathing in the public bath tub made by Hinoki(Japanese cypress) makes you relax and heal the fatigue from a long trip.
Guest Room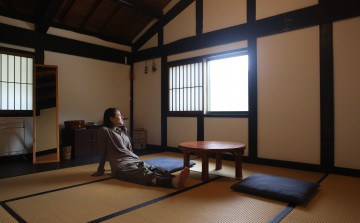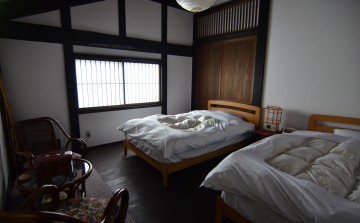 Bathroom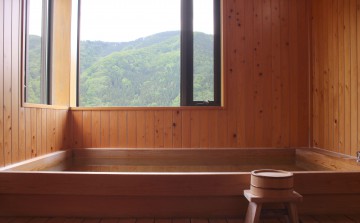 We have a bath tub made by Hinoki tree (Japanese cypress). It is available from 16:00 to 22:00.
Please note that the bath tub is not big enough for many people so please share the space to other people when it gets crowded.
Common Space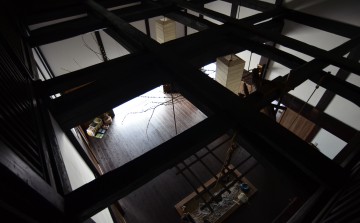 There is a common lounge area on the left side of the entrance where you can have relaxing time. Please enjoy the comfortable atmosphere with cozy and warm Irori (fire place).
COTTAGES (Itakura)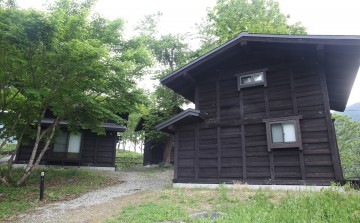 Cottages(Outbuildings) are available. Those are renovated from Itakura (wooden storehouses) and maisonette types so you are able to have more private space.
Bathrooms are in every room but if you want to take shower or bath, please use the public bath in the main building.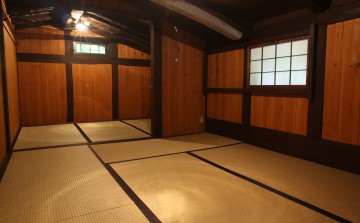 Dining
We provide dishes with rice,millet,vegetables,edible wild plants from our village or at least Hida area as much as possible and try to serve organic foods as much as possible. Our basic plan contains no animal proteins nor sugar. We hope that you will be satisfied with seasonable flavors and the taste of nature. If you have any questions about the dishes, please feel free to contact us.
*If you have any dietary restrictions, allergies or special considerations,please let us know and we will aim to accommodate you as best as possible.
* For those who like gluten free meals:  We can arrange gluten free meals but please note that it's difficult to avoid soy-sauce. Basically gluten is destroyed in the fermentation process of making soy-sauce, so we believe you can have it.
*For those who has allergy for buckwheat:  Tanekura is proud of producing high quality buckwheat and we use a lot of  buckwheat in our meal. It's very difficult to eliminate perfectly from our kitchen. If you have strong reaction to buckwheat, we recommend the stay without meals.
*For those who stay more than 2 nights:  We are sorry to say that we have to serve same meals for the second day. Thank you for your understanding.
Dinner
Dinner time from 19:00. We provide dinner with seasonal vegetables.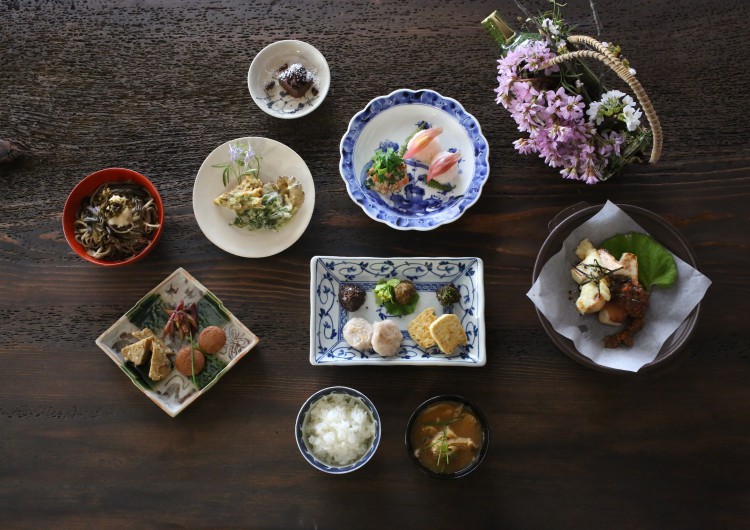 Breakfast
Breakfast time 7:30 to 9:00.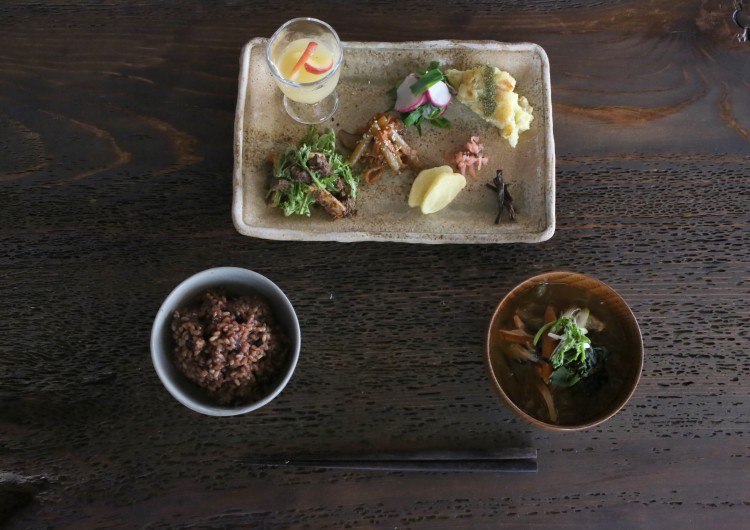 Information
Price
If you have any request for the room, please let us know when you book.
Plan
Mon-Fri
Weekend and Holidays
High Season
* Consumption tax(8%) will be added.* High Season… Golden Week(Apr.29th-May.7th 2017)/Obon(Aug 10th – 17th 2017),consecutive holidays in Japan.
* All prices are for 2-4 people in  a room per a person. Different price may apply for staying alone. Please feel free to ask us.
* Children get 30% discount
* Infants/babies with no meals / no bedding: 1500yen, Infants/babies with no meals / bedding needed: 2500yen
1 night (with 2 meals)
10,000JPY/pp
11,000JPY/pp
13,000JPY/pp
Bed and Breakfast
7,000JPY/pp
8,000JPY/pp
11,000JPY/pp
Bed without meals
6,000JPY/pp
7,000JPY/pp
9,000JPY/pp
Check in -out
Check in 15:00
Check out 10:00
Rules & NoTICES
Smoking is prohibited in Tanekura Inn.
Front door is locked and the staff is not at the front desk after 22:00. If you have anything you need, please ask us before the time.
As Tanekura Inn. is old Japanese house, small sound could be the big noise so please consider others after 22:00 (Someone might be sleeping!).
English speaking staff is not always there.
In summer, sometimes the rooms get hot in daytime. We want be an eco-friendly accommodation and we don't think we need air-conditioner systems just for 2 weeks in a year. We would appreciate it if you help us to make the breeze blow by opening windows and doors of your rooms.
Since we are surrounded by forests, it's impossible to get rid of bugs 100% even if we clean rooms several times a day. We would appreciate your understanding.
Amenities
Towels
Tooth brush
Shampoo, Conditioner, Body wash, Soap
(Organic chemical free shampoo and soap)
Japanese Yukata robes
Hairdryer
Please note that there is no store around the village so please bring things you really need.
Optional Activities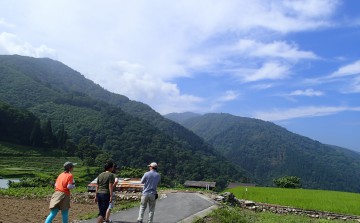 Please make a reservation for these tours when you book.
Access
By JR
The closest station to our Tanekura Inn is JR Sakakami station which locates about 40mins(bound for Toyama) by train from JR Takayama. Please note that trains are not run frequently.
Pick up service
Please ask us for the pick up service from Sakakami station if you need.
We are afraid that if you arrive before check in time or late night, you may take a taxi (7000yen for one way) from Hida Furukawa station.
By Car
37-2 Tanekura, Miyagawacho, Hida-shi, Gifu, Japan
About 1 hour from downtown area in Takayama and Toyama. A parking is avairable in front of the accommodation.
Reservation
Tanekura Inn has been closed during the winter due to the snow condition. We will announce you here when it is available after the latter half of March, although it depends on the weather condition.
After April 2018, reservation will not be accepted here because we will be no longer the operating company.
Thank you for your understanding.