**The booking starts from August 2018**
This snowshoeing tour offers a special way to commune with nature, understanding firsthand how people in the region have remained so profoundly connected to it. Our informative and entertaining guides let you freely explore the timeworn nooks and crannies around a breathtaking snow-dusted village, its mountainous landscape dotted with terraced rice fields. So don your snowshoes, take a breath of fresh, chill air, and don't forget to take in the awesome view!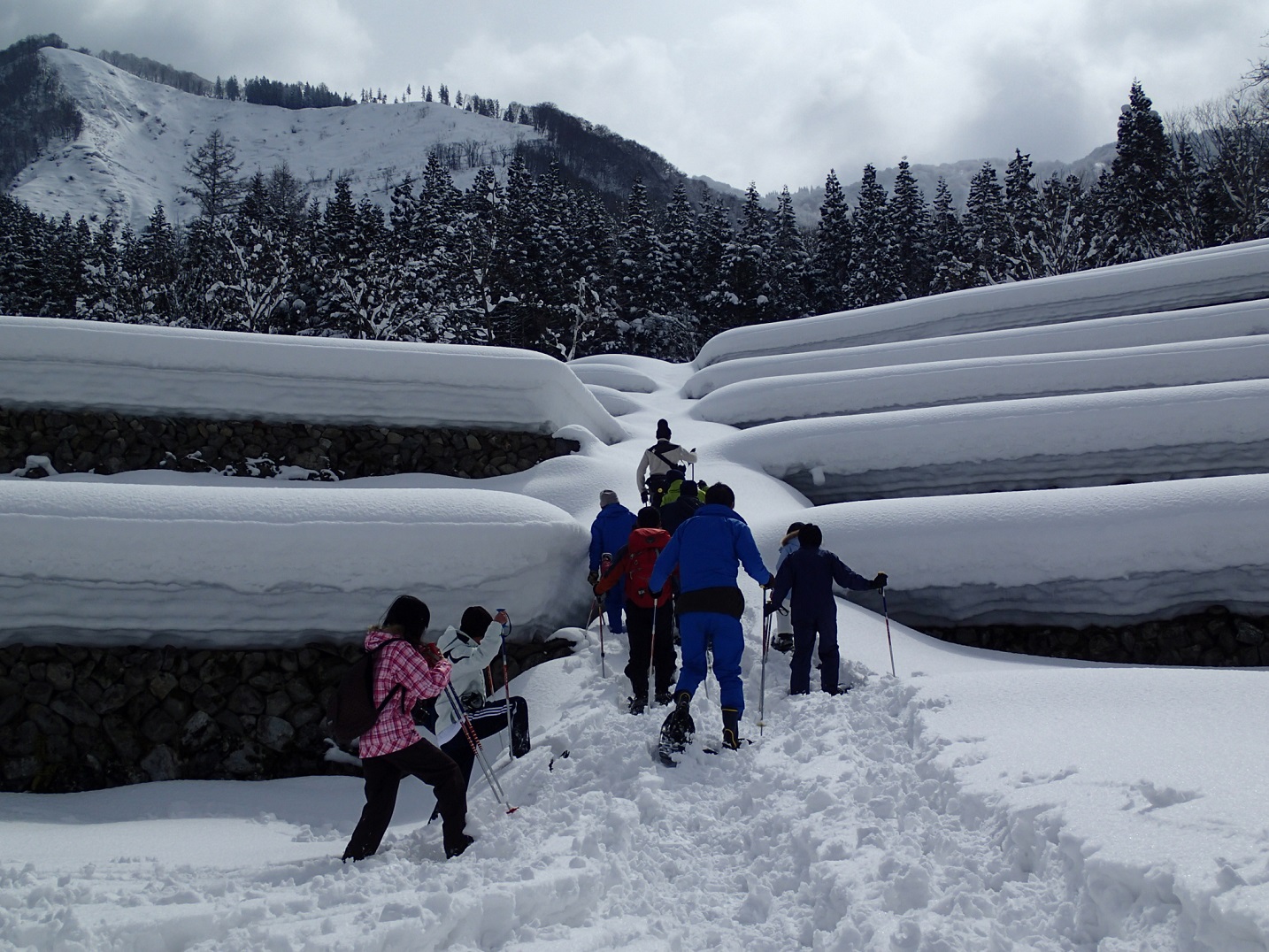 Tour Highlights
Tanekura
Tanekura, the region where your snowshoeing tour begins, is neither a tourist spot nor a "special" district. Rather, the old ways have been naturally preserved and cherished for centuries—all by the will of the local people.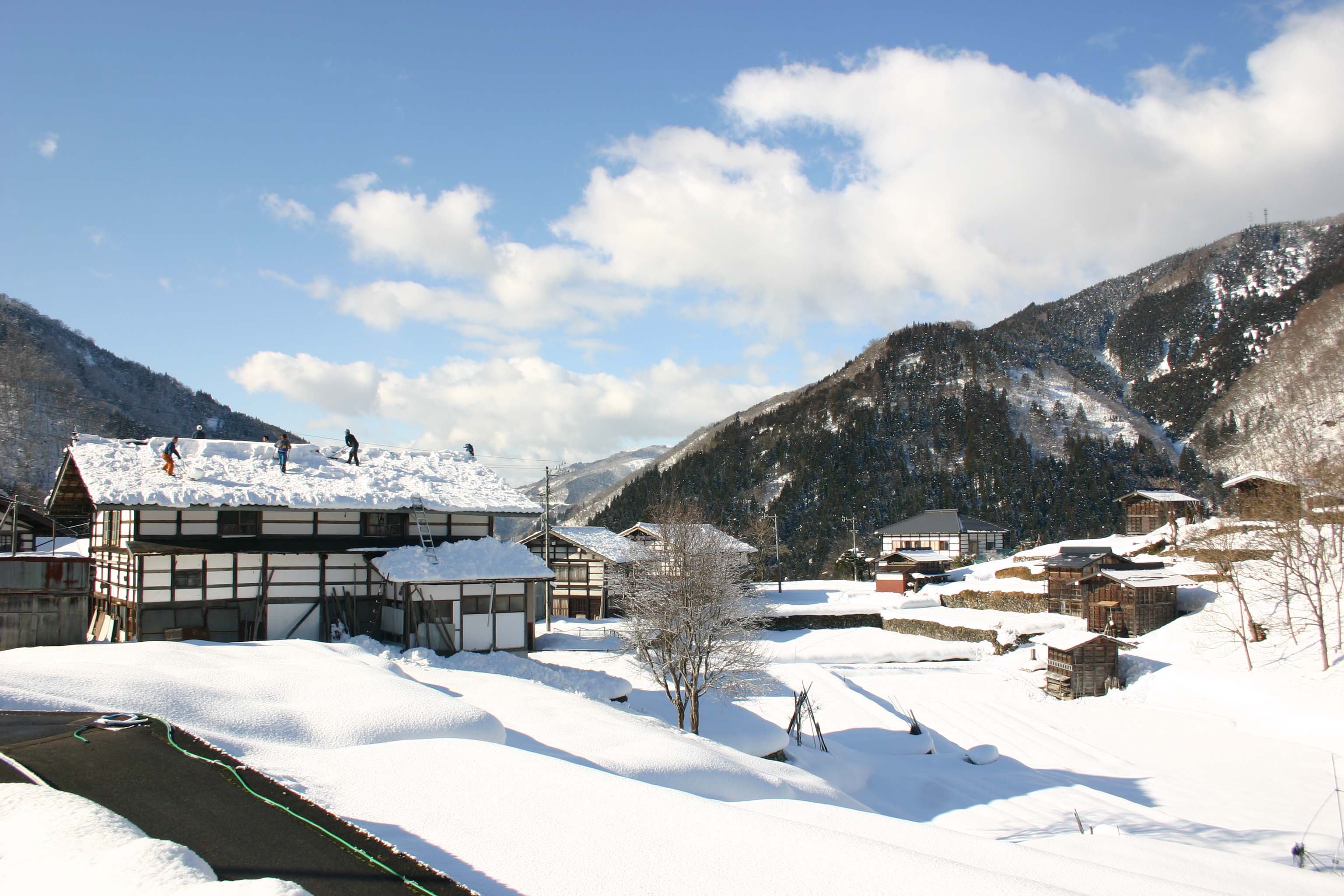 This can be seen in the natural, day-to-day maintenance of the village townscape, which boasts venerable homes and old storehouses made of wood called "Itakura", all of which are used to store grains that are still essential to the region today.
All this is to say that while the village you'll see does stand as a tribute to history, it is also a living, breathing community. Please remember that as you take in the sights!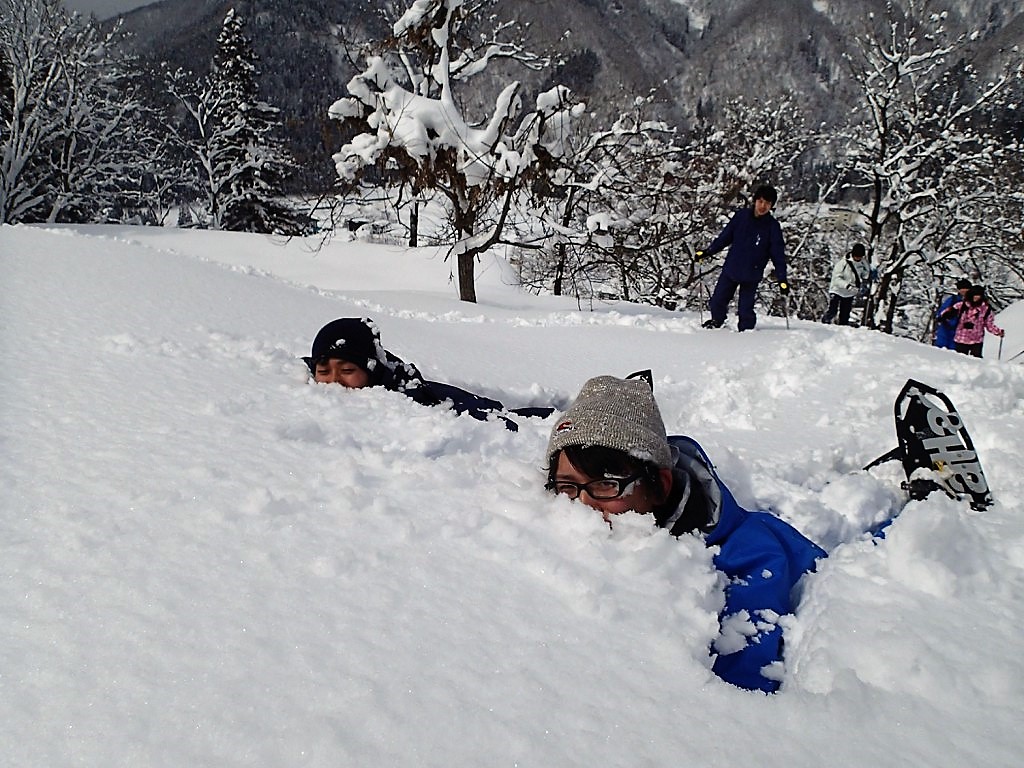 Tanada (Terraced Rice Fields) and the Surrounding Forest
Unlike the many flat rice fields found throughout the rest of Japan, 'tanada' terraced rice fields, looking like charming stairsteps steeping naturally upward, abound in this mountainous place.
Add to this the simple beauty of the forest, where traces of animals' footprints, not to mention the occasional scratch of a bear claw on a tree, still linger on to remind you how close you really are to nature.
Take all of this in as you begin to climb higher and explore at your own pace, eventually able to see a view of the village from atop the tanada. Surrounded by snow, it's the ultimate symbol of man's synergy with the world—and it's a sight that will make you feel even better than the fresh air can.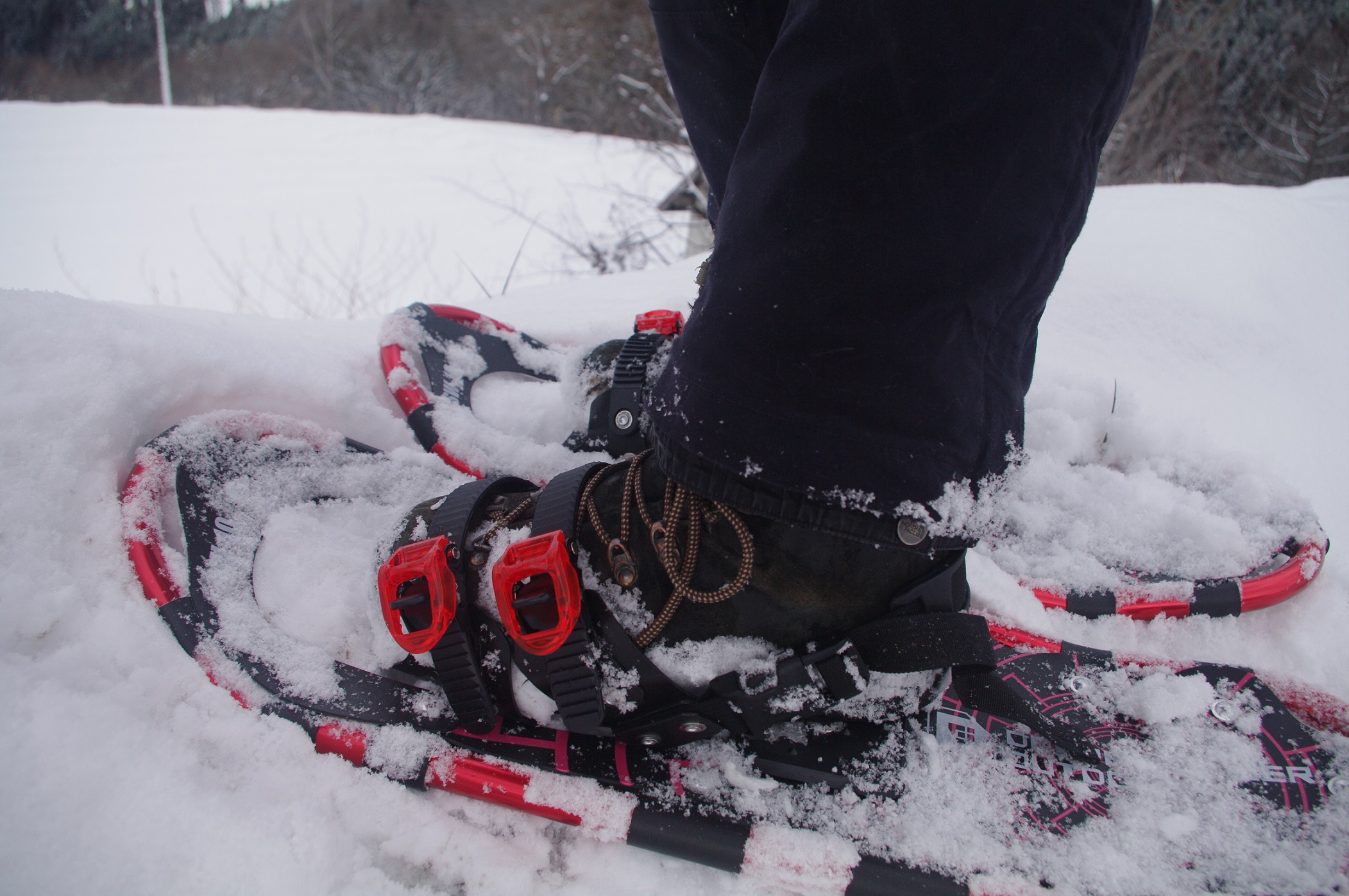 Beginners are welcome, as are children over 7 years old with shoe sizes of at least 20 cm. Whether you love communing with nature, glimpsing a traditional way of life nearly forgotten in most places, or simply walking in snow, this tour is suitable for almost anyone!