Sake making is a time-honored tradition in Hida, only taking place between November and March each year. Our Takayama sake brewery tour gives you exclusive access to one of the six breweries in town, to see the process firsthand. If you're lucky, you may even catch a glimpse of the 'toji'—the chief sake brewer and a proud Hida local—working his magic.
Following the brewery tour, stroll through the narrow, atmospheric streets of the Old Town to reach a cooking studio, where you will learn how to make three kinds of sauce, each carefully created using fresh local ingredients. Then savor a variety of delicious 'tapas' appetizers, served with your sauces, that you won't find in the local food guide, washed down with sake made by the toji earlier that day. This tour is a wonderful interactive opportunity to gain insight into authentic local Hida gourmet culture.
Tour Highlights
Funasaka Shuzo
The venerable Takayama sake brewery where your experience begins. Discover the secrets of sake making while indulging your senses with the unique sounds, sights, aromas and atmosphere of the traditional institution.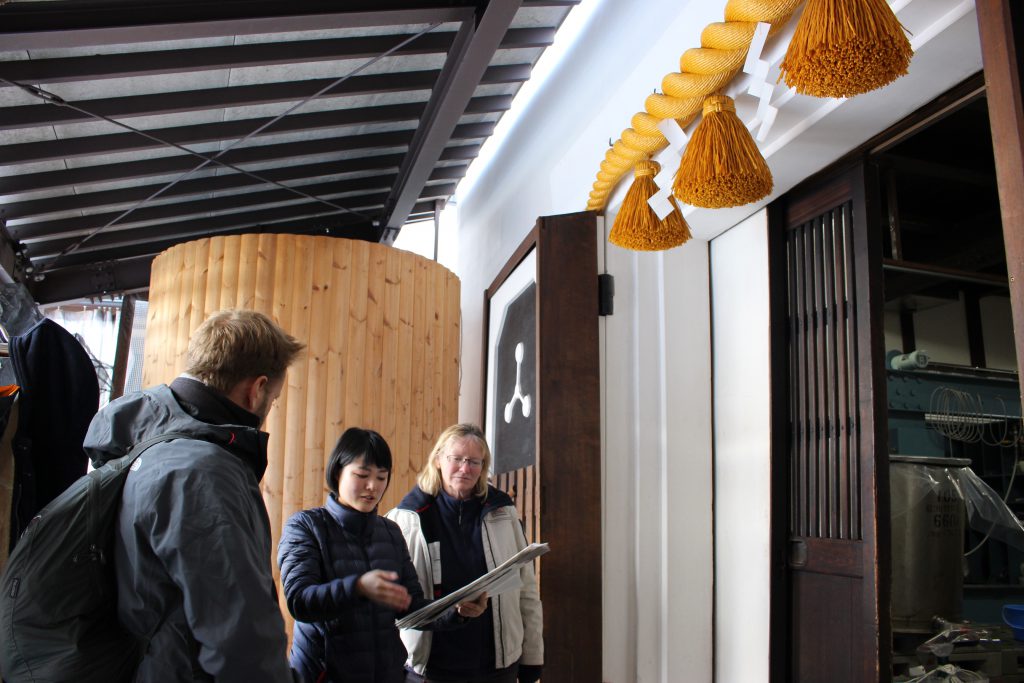 Green Cooking Studio
Opened in 2016, this studio follows a strict philosophy of adhering to local culinary tradition in everything it does, from the ingredients to the special utensils used in preparing and cooking them. Architecturally designed to blend in with the ancient residences in its vicinity, there is no better place to feel the vibrant traditions of Hida life. We promise you a unique experience of learning, cooking and, of course, tasting.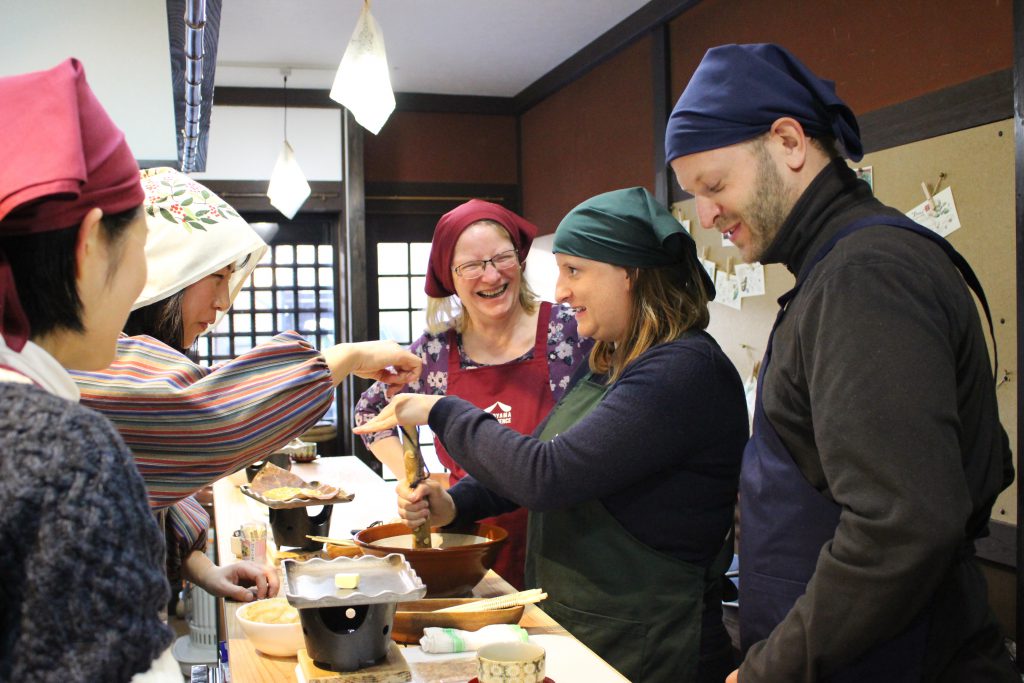 'Grinding the perilla seeds with traditional mortar and pestle is extremely satisfying!'
Tapas
After the brewery tour and cooking experience, take a well-earned break to appreciate the best of local appetizers and sake. Three 'tapas' dishes, described below, will be served, flavoured by the sauces your culinary efforts have created:
Firstly, "Tsukemono Steak", a mouth-watering combination of pickled  Chinese cabbage, butter and eggs, fried together to perfection. Next, thickly-sliced komo tofu crackers, served with two sauces, one of cream cheese and sake lees and another of miso and enoki mushrooms. Last but not least, sweet potatoes dressed with Aburae (Egoma) sauce, a delicious and nutritious perilla seed accompaniment widely used in many local dishes.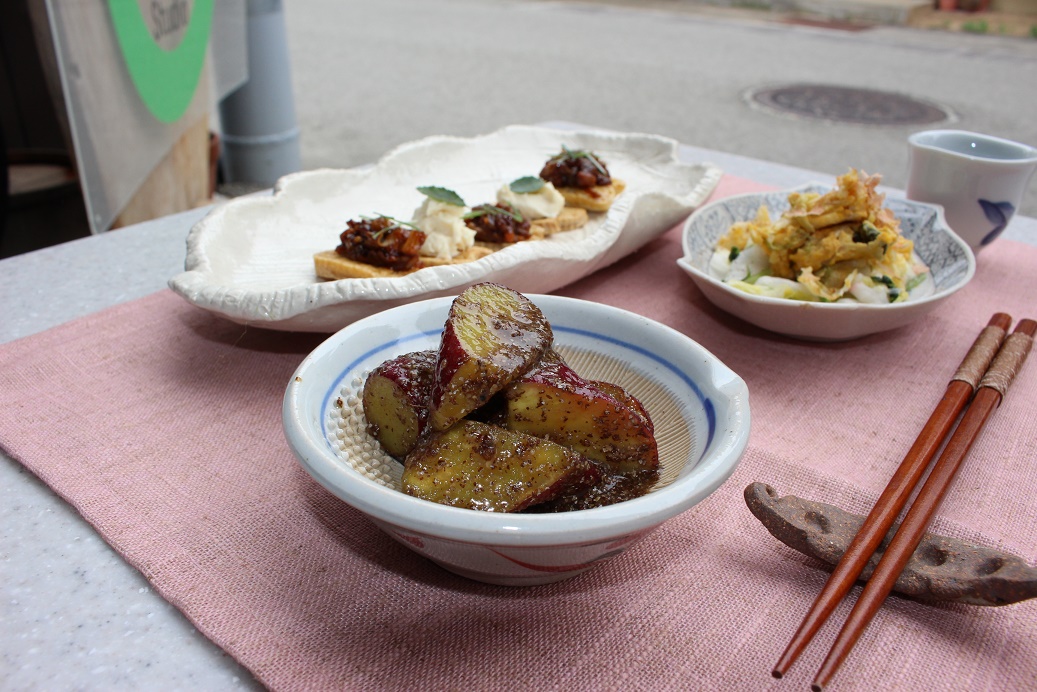 Sake
The perfect finish to your experience is provided by Funasaka Shuzo, the sake brewery you visited earlier. Made with freshly harvested rice, this quintessentially local beverage will round off your day in style.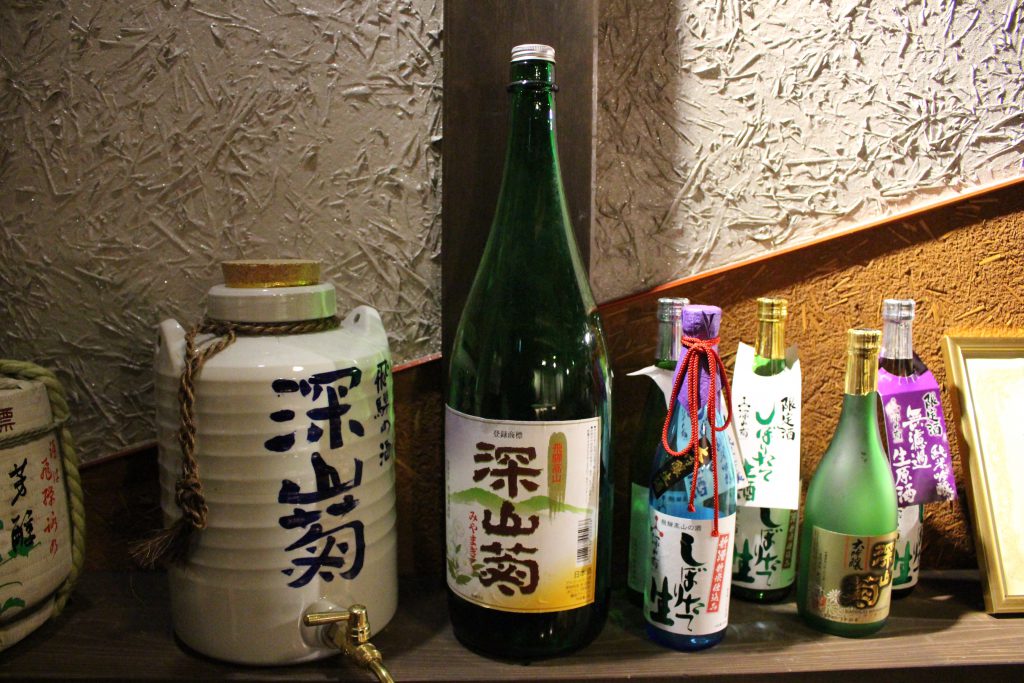 *For families with small children, please consider our Family Cooking tour (suitable for 6 year-olds and over)
Please send an email to make a reservation!