This tour is a cooking class designed for the family with small children to make Japanese cuisines. It is an easy and short cooking program to spend a fun afternoon in Takayama.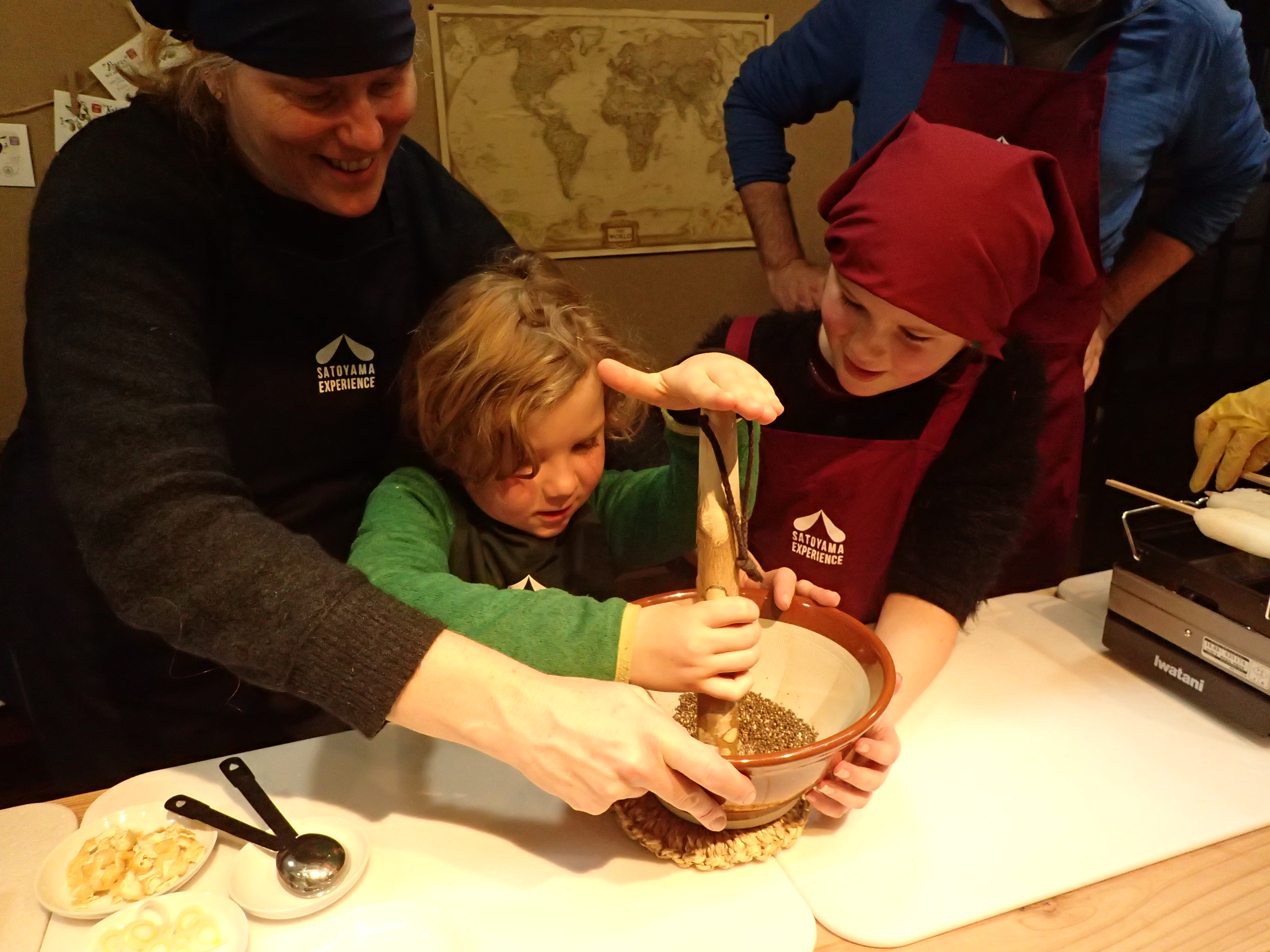 You will enjoy cooking two Japanese cuisines: Gohei-mochi and Miso soup.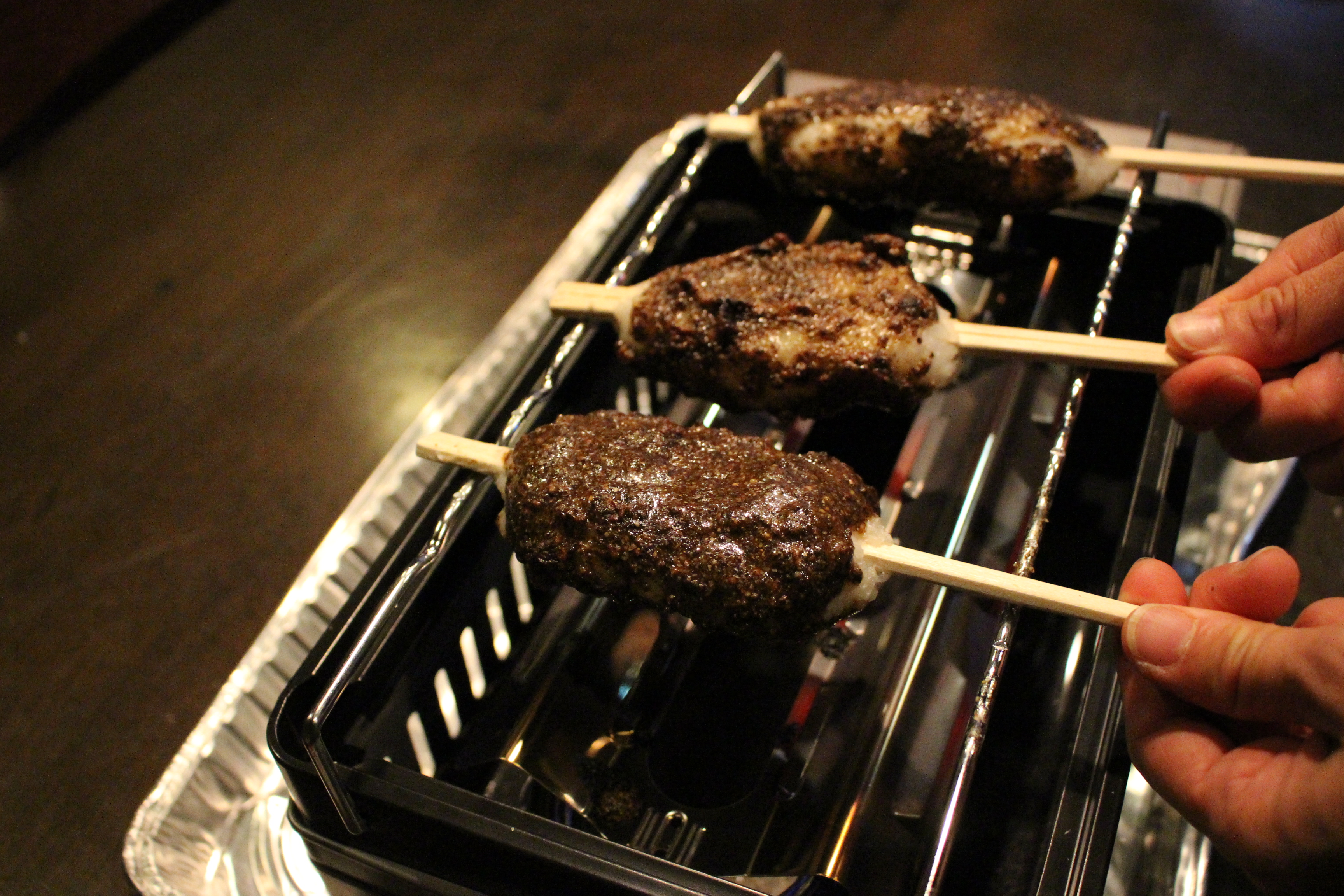 What is Gohei-mochi?
Its a skewered rice-cakes with Aburae, one of popular local snacks especially common for local events in Hida region. You can also try in the old-town in Takayama. Aburae, a type of wild sesames called Perilla seeds in English, is a traditional ingredients of Hida region. Let's grind Aburae seeds and make a paste with sugar. This sweet dip matches very well with the oval shape rice-cakes. This dip sauce is often used as dressing for boiled spinach and potatoes. The cooking studio will be filled with the roasting aroma of Aburae seeds, and it will surely stimulate your appetite.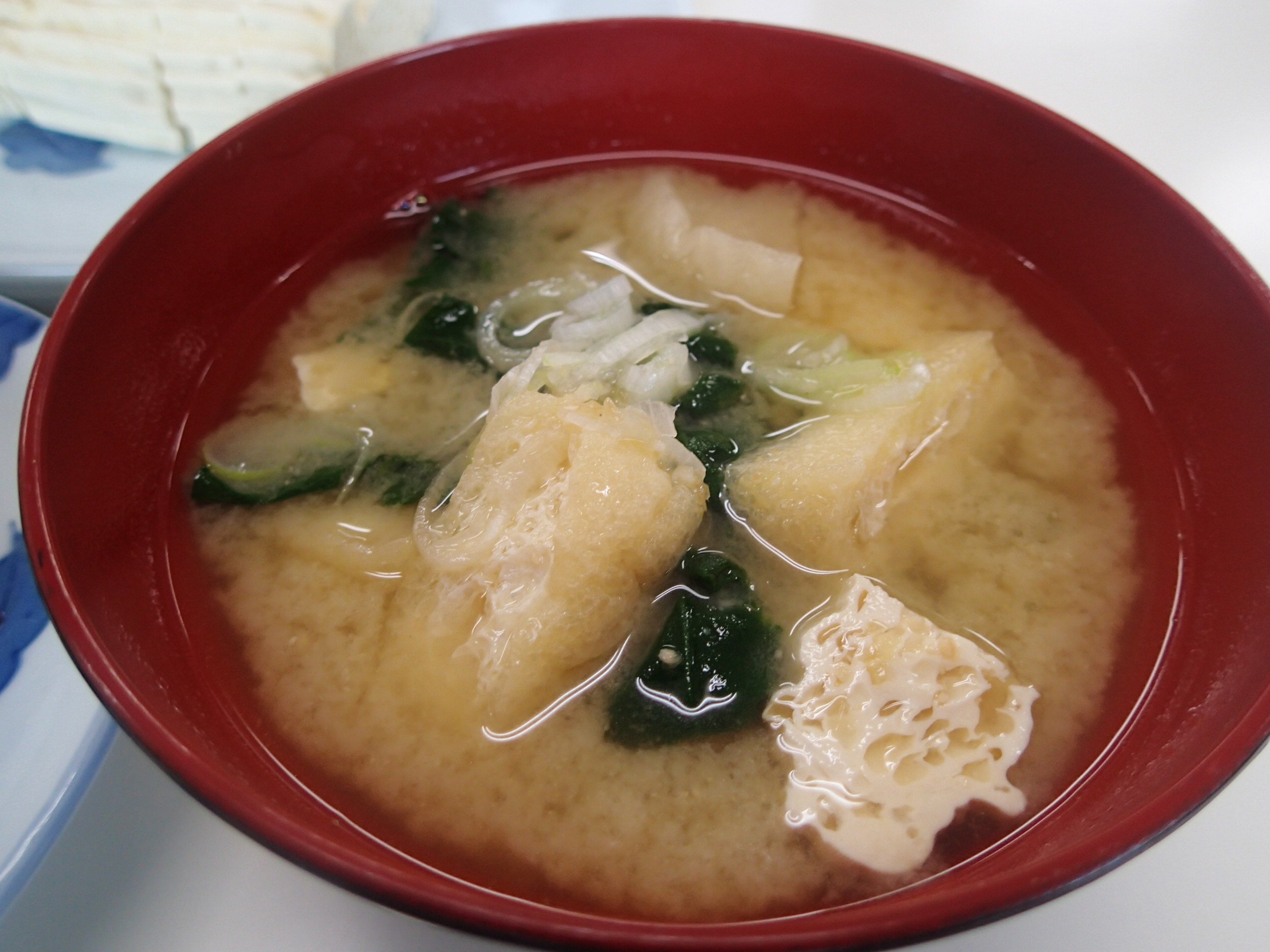 What is Miso Soup?
Miso soup is the typical Japanese dish enjoyed every day with a variety of seasonal ingredients. We would say that this is the signature taste of home cooking. Miso is originally made by fermented soybeans and used for many Japanese dishes. Soybeans are called "meats of the field" with lots of health-promoting benefits and have been favored by the Japanese since long time ago. For making a cup of miso soup, Japanese soup stock called Dashi also plays an essential roll in adding a deep savory flavor. You will learn the authentic way of making Dashi.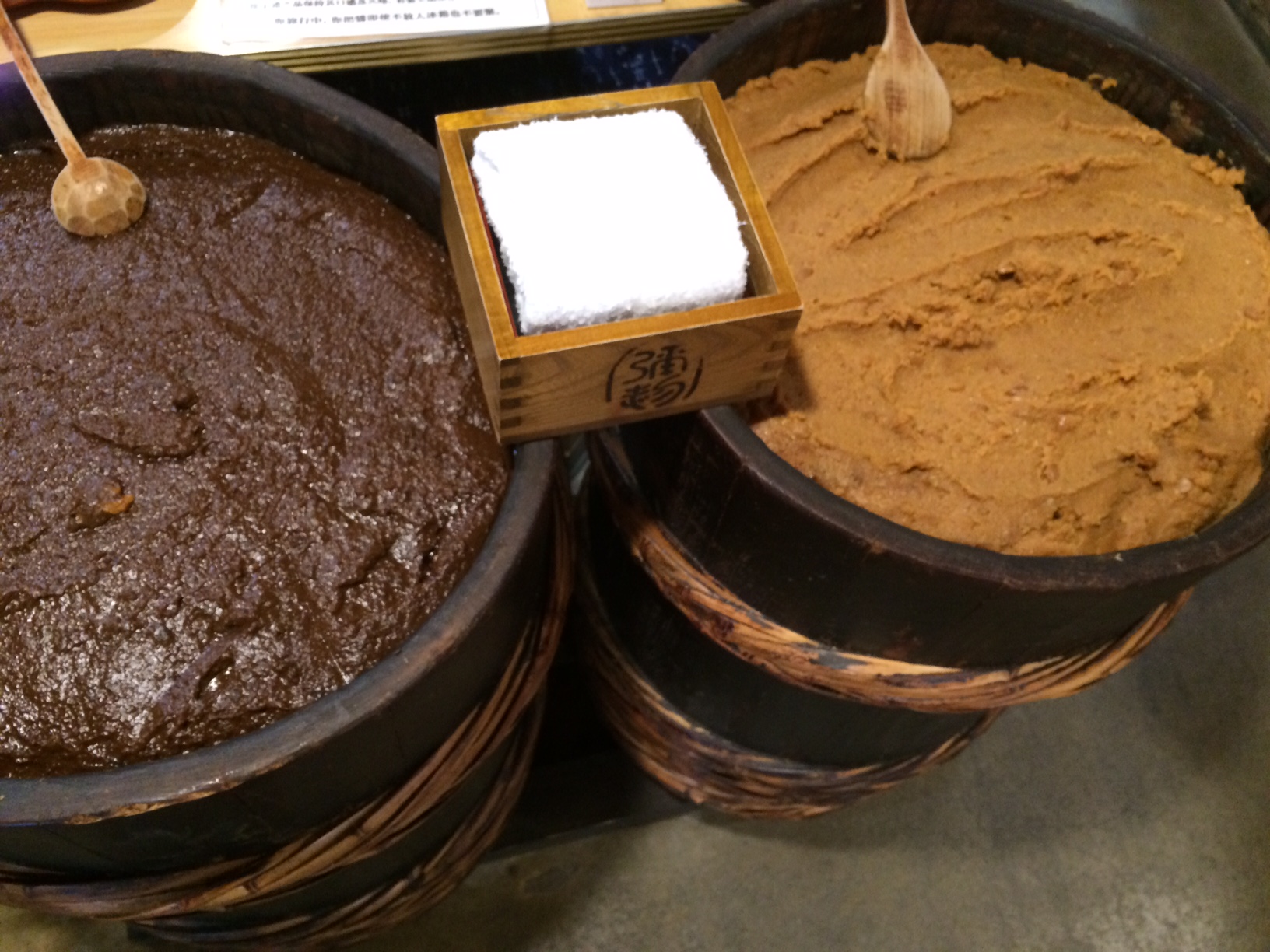 If you find free afternoon in Takayma, why don't you join the easy fun cooking class with your children to make a special memory of staying Hida?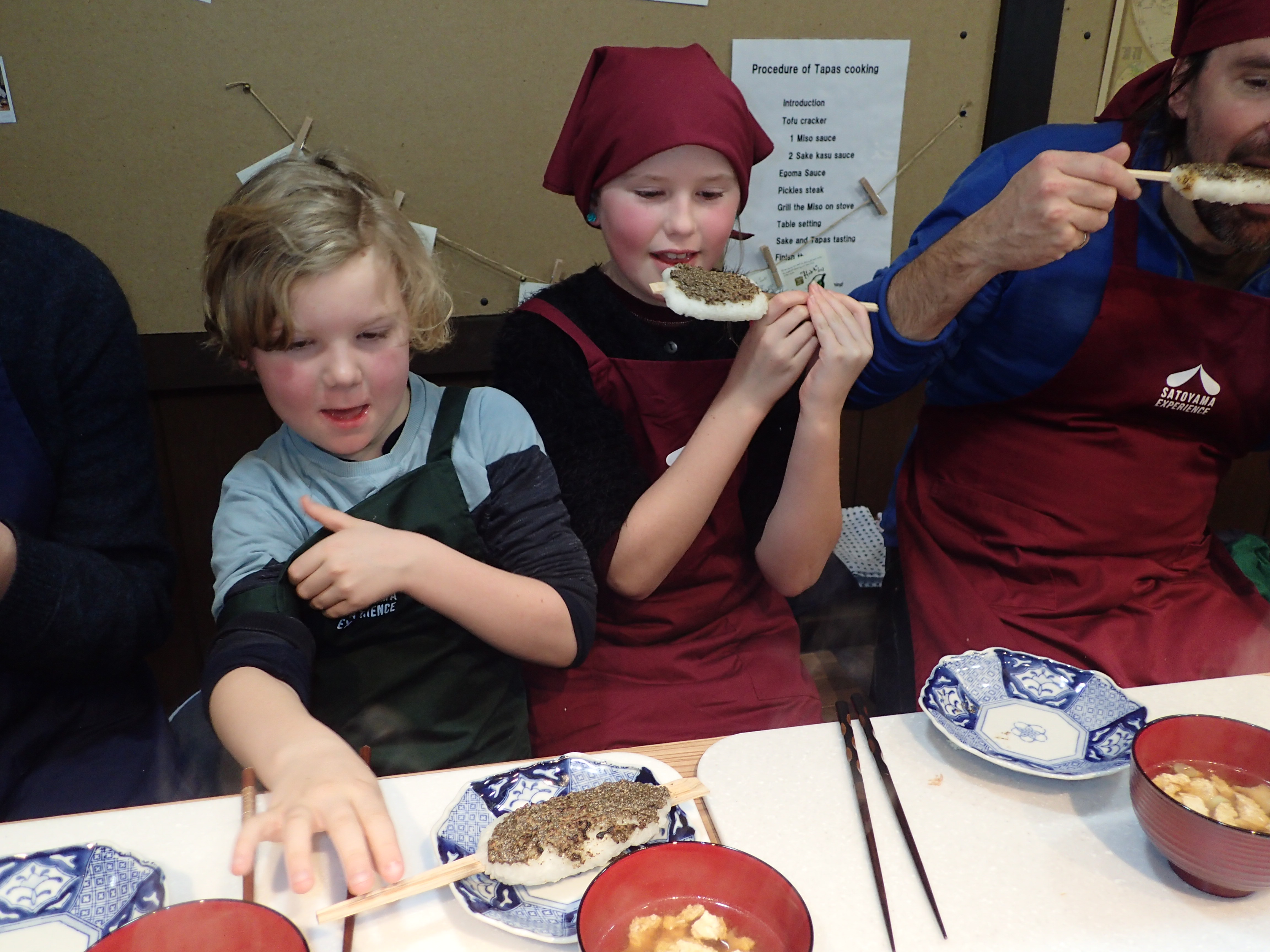 Please send an email to make a reservation!