This Afternoon Food & Culture Walk is perfect for travelers who just arrive at Takayama in the morning.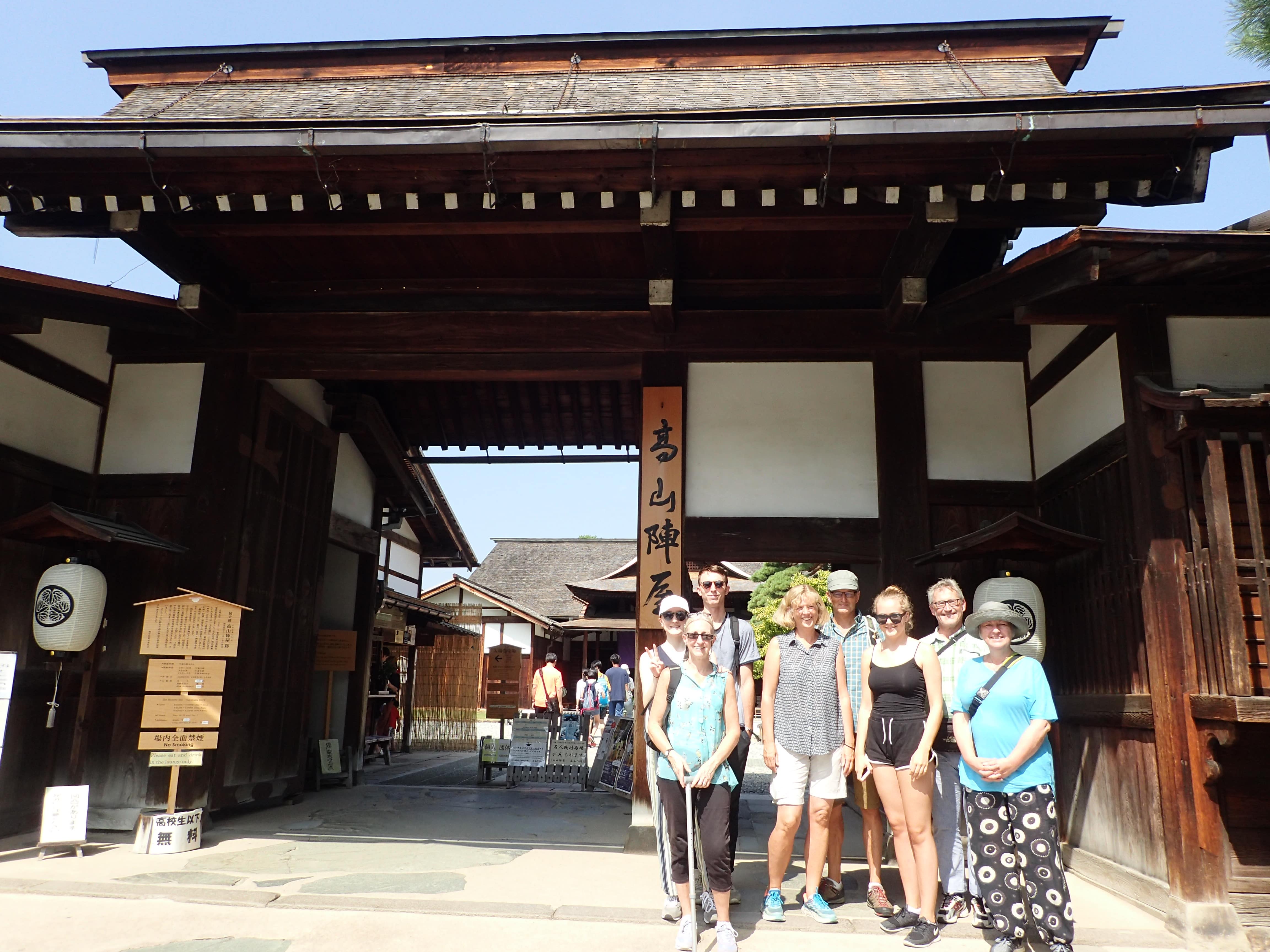 Food & Culture Walk is a guided culinary tour through the unique cultural sights of Takyama. Takayama is a town famed for being deeply rooted in its local culture and history, where daily life still revolves around its longstanding traditional shops such as the tofu seller, sake brewery, Japanese sweets shop, and many more.
You can book the tour by 11am in the morning if there are some spots left! Check the availability at iCAFE-TAKAYAMA in Takayama Station.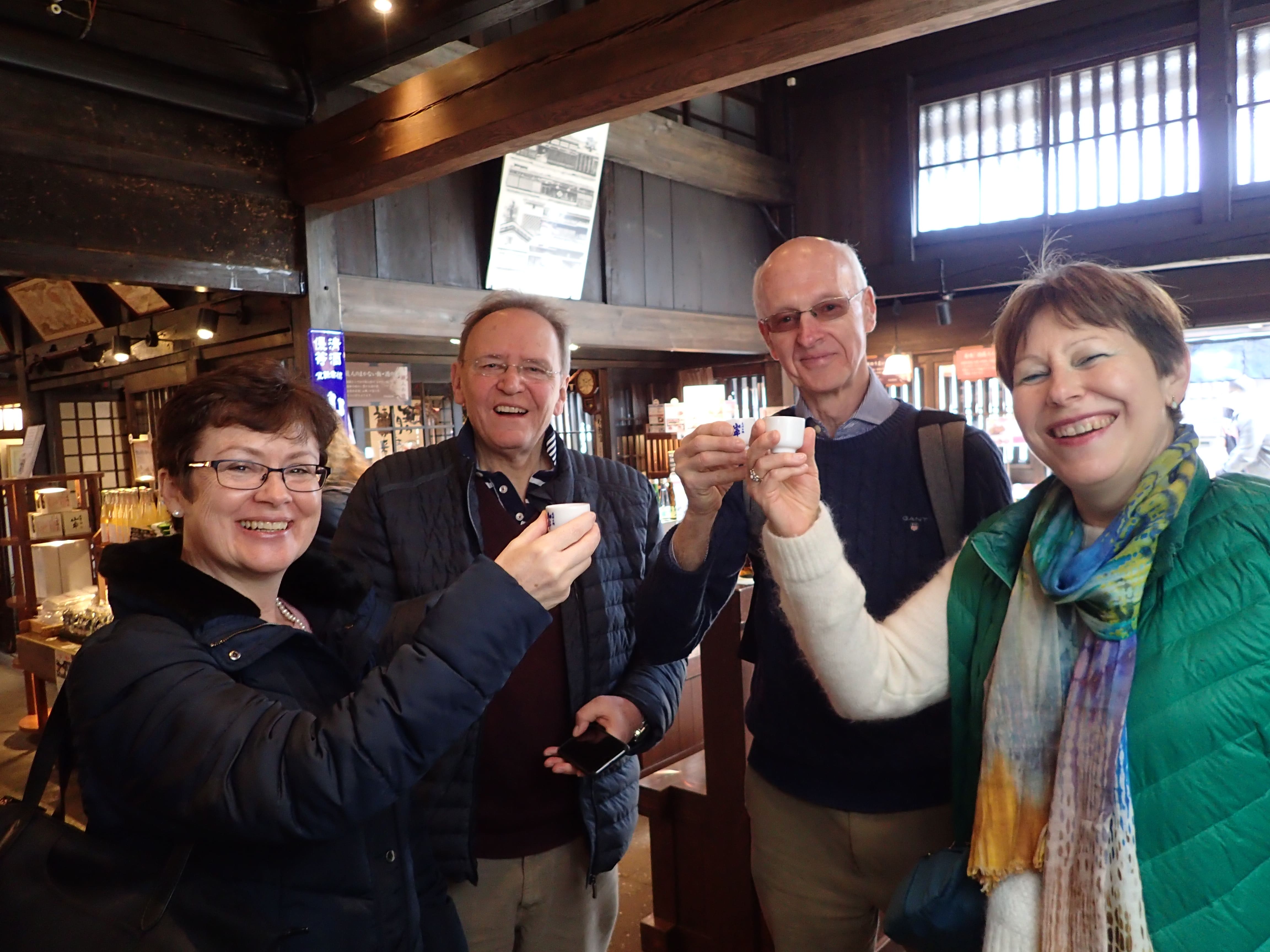 This entertaining and informative Takayama tour takes lets you stroll down the side streets of a beautiful town, practically unchanged since the Edo period, while having a bite in some of its best food shops along the way.
In addition to visiting both tofu and miso shops to learn about how these timeless food staples are made, the tour allows you to experience the artistry of "Wagashi", Japanese sweets.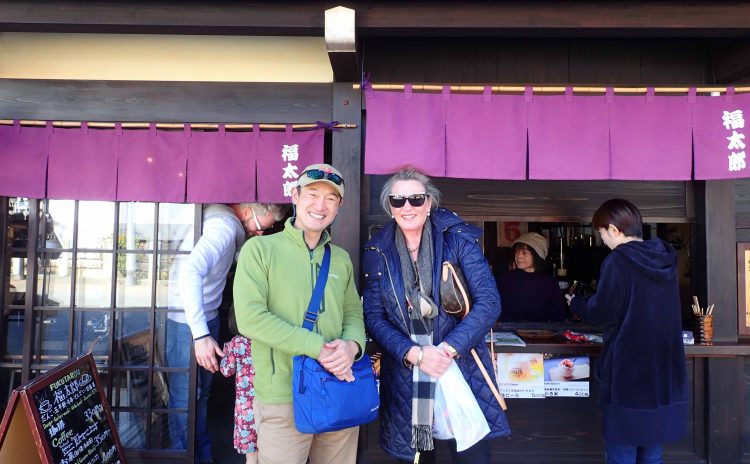 You can sample some local sake varieties that have been a part of the Takayama food scenes for generations. Learn the wonders of Takayama through sight, sound and taste—and experience what the locals already know and love.
The 2 hour tour will give you a deeper understanding for local food & culture. Why don't you join us for a fun afternoon?
Takayama Food and Culture Walk Highlights
Sake Brewery
Since the Hida district is brimming with abundant natural water sources, it should come as no surprise that sake production is deeply rooted in local life. Try some sake at one of the many sake breweries dotting the area.
Miso Shop
Drop by a local miso shop. Miso paste is a seasoning created from fermanted wheat and rice. It plays a very important loce among Japanese meals not only miso soup. In Takayama region, some locals still make thier homemade miso, and emjoy the variety of recipes.
Cafe
For coffee break, you can drop into a venerable old house remodeled as a charming coffee shop—that is, if you're not full from eating so much along the way! These are just some of the wonderful things you have to look forward to during your quest to discover Takayama food for yourself!
* Afternoon Food & Culture Walk Tour DOES NOT include vising Miyagawa Morning Market.