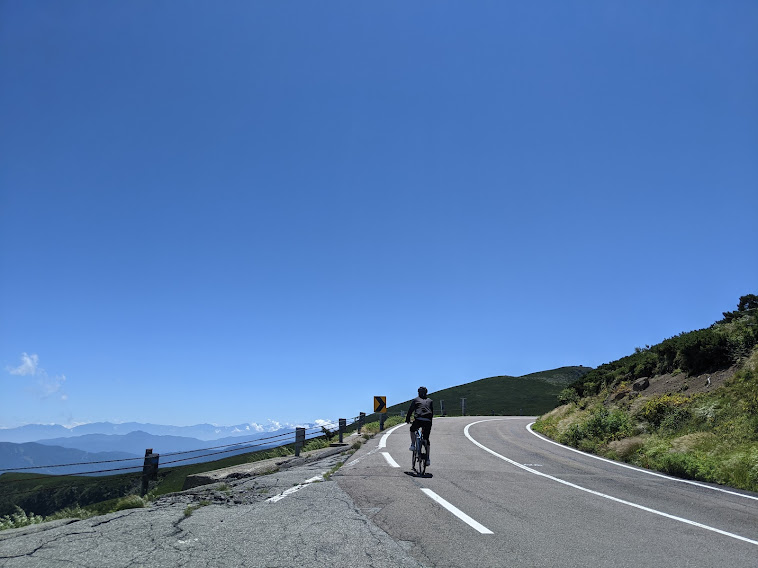 A truly unique adventure, our e-bike tour rides up the magnificent Norikura Skyline road, peaking at 2,702m. With privately-owned cars prohibited, the Skyline is famed as a mecca for cyclists who love to tackle high mountains.
Our tour starts from an altitude of 1,684m, winding above the tree line and rising over 1,000 metres. Especially impressive is the section just below the peak. With clouds below, the final approach feels like riding into the sky!
The tour group is followed by a van, with support staff ready to assist guests, and with extra e-bike batteries, so even novice cyclists can reach the top.
As well as spectacular mountain views, the beauty of Alpine wildlife and nature is on show, including bears, birds and wild flowers; our expert guides will explain about all these and more.